Richard Cook, R.A. and 2 Abbey Road
The first recorded owner after Martha Chapman is the artist Richard Cook, R.A..  Richard Cook was born December 10, 1784 in London to Jonathan and Phillis Cook. In 1800, he entered the Royal Academy of art and in 1808 started showing his work. Richard became an Associate member of the Academy in 1817 and received his full honors of Royal Academian (R.A.) on February 9, 1822. Six months later, he married Sarah Elizabeth Waddilove and set out on a long honeymoon "on the continent".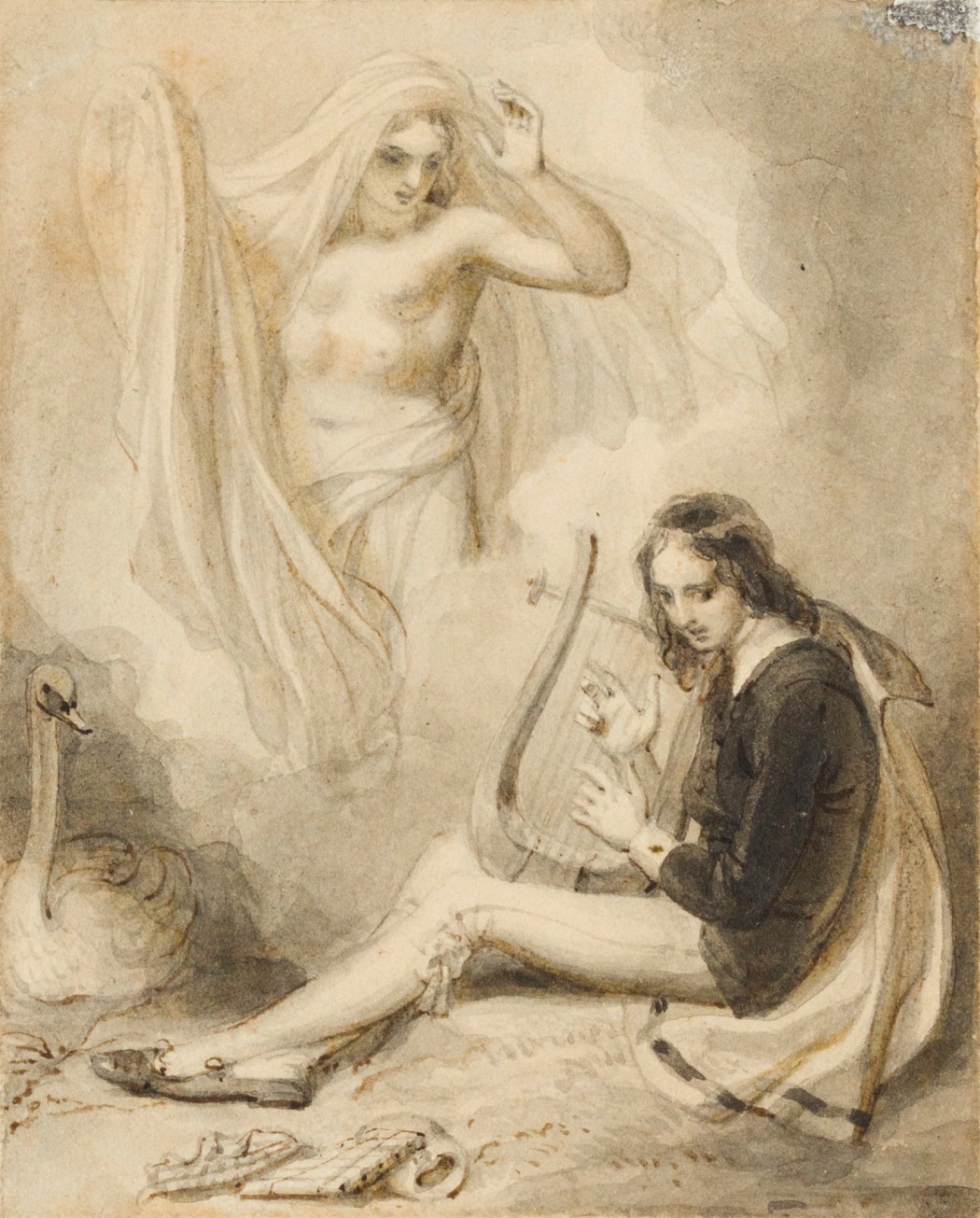 Sarah Waddilove came from a well to do family. Her father John, who died in 1801, was a lawyer. Her and her four brothers inherited £40,000 each after John's death. Upon her mother's death in 1821, one year before Sarah married Richard, Sarah inherited another handsome sum from the dower of her mother. It's been concluded that after Richard Cook married into a wealthy family, he no longer had any interest or need to paint. He never produced another painting for the Academy which angered some of the other members and had them publicly questioning Richard's position as a member and judge. Some even said he was elected a member because he gave expensive dinner parties!
According to the book Abbey Road by Southall, Vince and Rouse, Richard Cook purchased the future Abbey Road Studios in 1833. He is listed in the 1833 London Blue Book as living at 2 Abbey Road (the house would be changed to 3 Abbey Road in 1872). In the 1841 and 1851 censuses, Robert and Sarah lived at Abbey Road with three servants: a footman, housemaid and cook.
There are sources that say Richard loved to throw large extravagant parties for all his art friends. But one story involves one of his brother-in-laws and the law. According to an item that appeared in The Times of London, Richard Cook was dining with his brother-in-law, Alfred Waddilove, at Richard's home at 2 Abbey Road on Sunday, March 31, 1839. Alfred was the youngest of 8 siblings. They may have been celebrating Alfred's impending Master's Degree in law from Trinity University that he would receive on May 2nd, or possibly they were celebrating his upcoming nuptials to Mary Elizabeth Codd in August, but whatever the two men might have been drinking to that night, it spill out into the street.
The article says that thirty minutes after leaving the Cook residence on a "powerful horse" moving at 10 mph, Alfred's horse came into contact with a gig. The two wheeled horse cart, moving at the rate of 2 mph, was being driven by William Partridge and his wife Hannah, both 38 years of age. Unfortunately, the collision caused the gig to tip over, spilling the Partridges onto the sidewalk. Alfred Waddilove not only got thrown from him horse, but the horse fell on Hannah Partridge causing her to be bedridden for the foreseeable future.
When the constable showed up, he quickly determined that Alfred Waddilove was intoxicated. Probably because when someone offered Mrs. Partridge a glass of water, Alfred exclaimed, "Don't give her water, give her gin!" Alfred was taken to the police station and fined for drunkenness. Richard Cook, when questioned by officials, said Mr. Waddilove was sober when he left his house. The judge sided with the Partridges, but determined that the two parties should settle the matter amongst themselves. Alfred Waddilove paid them £10 to settle the matter.
There is no mention of Sarah Elizabeth Cook after she married Richard. Her brothers on the other hand turn up quite often in court cases involving various real estate deals that are in default. When reading about their antics, you really get the impression of spoiled rich boys running amuck with no sense of responsibility. Richard would be mentioned occasionally in the London newspapers when there was news of new art installations, shows, etc. at the Academy.
And Richard was listed in the 1850 London Directory as still living at 2 Abbey Road. We know that Richard and Sarah remained at 2 Abbey Road up until at least 1851 according to that year's census.
Sarah passed away on November 23, 1855 while they were residing at No. 11 Great Cumberland-Place, Hyde Park according to the newspapers. And Richard would pass away at the same location on March 11, 1857.